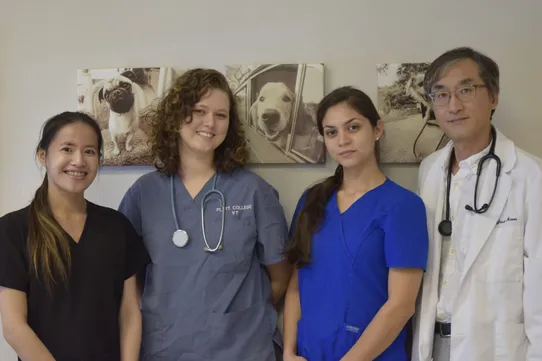 ---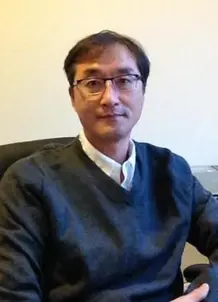 Dr. Yousic Moon
- New owner of Hillsdale Animal Hospital in July 2013.
- Over twenty years experience working as veterinarian to help pets and their families by providing excellent care.
- Practiced in small animal hospitals in Pittsburgh, Pennsylvania and Orange County, California. (2001-2013)
- Worked as Medical Director of SAMSUNG guide dog school and canine reproduction center with New Zealand Guide dog school(1994-1998)
- Took externship program at the Animal Medical Center in New York(1992-1993)
- Worked at Everland Zoological Garden after graduation
- Achieved Doctor Degree of Veterinary Medicine in 1989.
---
Alissa
"I have always had a respect for the roles pets play in our lives and for as long as I can remember I have had a passion of caring for a multitude of beautiful species (even tarantulas).I first began my adventure at Hillsdale in March of 2018 then, in September of 2018 after years of dedication to late night caffeine fueled study seminars, I graduated with honors from Platt College in Los Angeles where I acquired my Associate's of Science in Veterinary Technology. Come March 27th, 2019 I was exhilarated to first sit for my VTNE and pass. My journey in veterinary technology does not end there! Tarleton State University of the Texas A&M branch offers a Bachelor's program which I am very eager to pursue. I am more than happy to assist you and your pets to the best of my ability during your visits at Hillsdale Animal Hospital. - Alissa"
---
Felicia
"Hola! Like everyone in the veterinary field I have had a passion and interest for animals since I was a child. I remember trying to save strays, and the wonderful feeling of excitement and wonder with any chance to see and meet various species of animals. The experience of caring for my own pets throughout the years has made me sure that this is where I am meant to be, I have no doubt about it! With aspirations of becoming a large animal veterinarian someday, I am so grateful to work here and constantly learn by working with your pets everyday! When I am not helping beloved pets get better, I'm teaching people how to groove as a swing dance instructor at the Spotlight Ballroom.-Felicia"
---
Kimberlee
"Hi there! My name is Kimberlee. I was born and raised in Sacramento. I actually went to elementary, middle, and high school in the same area as the clinic! I have owned several kinds of pets including hermit crabs, parakeets, turtles, fish, cats, and dogs. I enjoyed caring for my pets growing up, this ignited my passion for animals and finalized my decision to work in the animal field. I graduated from UC Berkeley with a B.S. degree in Society & Environment but this major isn't that useful in this field. I am currently enrolled in Platt College in Los Angeles' Veterinary Technology program with hopes of graduating in September of 2020. Dreams of being a veterinarian are on the rise but we will see how the future unfolds! I am excited to meet and build a lasting relationship with your fur babies!